A Message from Pastor Matt regarding COVID-19...
"Dear brothers and sisters, we can't help but thank God for you, because your faith is flourishing and your love for one another is growing." (1 Thessalonians 1:3 NLT)
Like the psalmist David said in Psalms 122, "I will be glad when they say, let's go to the house of the Lord again!"
I speak for myself and the church staff in saying: there is an empty space in our hearts that only fellowship with you can fill! We miss you terribly, and we're praying for your safety and peace during this difficult season. We are here for you during this time, so please feel free to contact the church office if there is an immediate need at (937) 289-9800.
There are a few things we would like to share with you today. All of our services are available online. Check us out on Facebook, our FOP Church app, or on our website at fopchurch.net. I am also trying to stay connected daily through Facebook videos on our
Fellowship of Praise Church Facebook page
. Please join us online and share the videos as well. You never know the testimonies that will come through this pandemic!
FOP Easter events are as follows:
ONLINE Easter Egg Hunt – Saturday, April 4 at 11:30am
(This event is a
Virtual Easter Egg Hunt
provided on our website at fopchurch.net)
ONLINE Good Friday service – Friday, April 10 at 7pm
(Join us live on Facebook at 7pm or our FOP Church app)
ONLINE Resurrection Easter service – Sunday at 9am
(Join us live on Facebook at 10am or our FOP Church app. You can also watch after our posted time on Facebook and on our FOP Church app.)
Thank you for your continued faithfulness in giving to Fellowship of Praise during this time! Just as a reminder, you are able to give online at
fopchurch.net/give
, on our FOP Church app under the "Giving" tab, or by mailing a check to PO Box 381 Clarksville, Ohio 45113. In an effort to stay connected with all our members during this time, please be sure to download our new
FOP Church app
on your mobile device if you haven't already, and regularly check our Facebook page and/or our website for updates from us as this situation continues to unfold!
Pastors Matt & Bobbi Morgan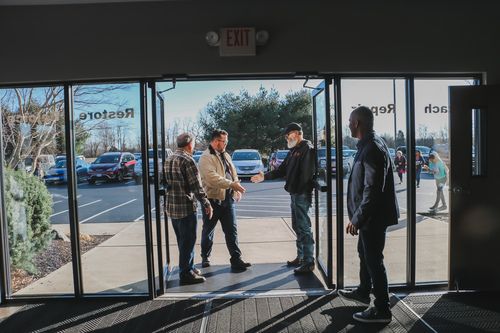 FOP Connect is a two-week course that helps us get to know you and your talents, and then connect you with areas at FOP Church where your talents can be used and grown. FOP Connect is offered the 2nd and 4th Sundays of each month at 9:00 AM in the youth room upstairs. To sign up to FOP Connect, fill out an
Info Form
.
Our small groups are an integral part of the community at Fellowship of Praise. It is our desire to be "full of purpose" with people who will encourage, uplift, and inspire personal and spiritual growth. If you are interested in joining an FOP Group or becoming a leader, you can
get more info here
.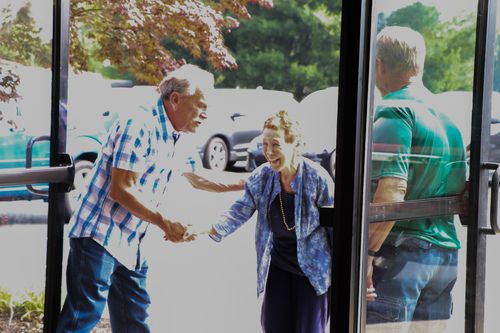 Led by Leon and Karen Bailey, we encourage those who are 50 and over to participate in activities that foster spiritual growth and health, age-level educational pursuits, evangelistic outreach, and wholesome fellowship events. We enjoy quarterly luncheons, outings, and services.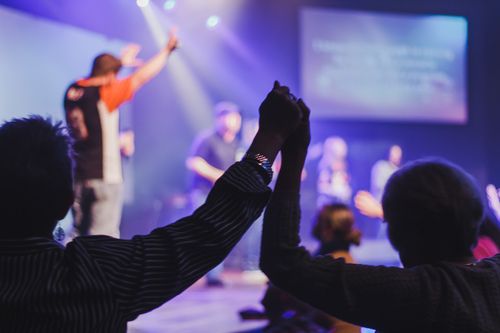 The Breaking Chains ministry provides prayer rooms set up with inner healing and deliverance in mind. Sessions are on the second Monday of each month at 6:30 PM by appointment only. All sessions are confidential. Contact Brenda Cox at
[email protected]
Our WIDOWS ministry seeks to provide spiritual support, resources, and community for others who have lost their spouse. Led by
Rayenell Friend
, widows of all ages are welcome. The Widows ministry serves at Your Father's Kitchen on the fifth Thursday of each month at 5:30 PM.
At Fellowship of Praise, we are passionate and intentional about worshipping our Heavenly Father. If you are interested in becoming a part of our band or vocal worship team, fill out an
Info Form
and we'll contact you to set up an audition date.
We have several ladies events each year including a summer canoe trip, ladies conference and a Christmas party as well as several "ladies only"
FOP Groups
offered each session. Check the calendar to get more information on our ladies events, or click here to get information on our
FOP Ladies Lifeline
online prayer meeting!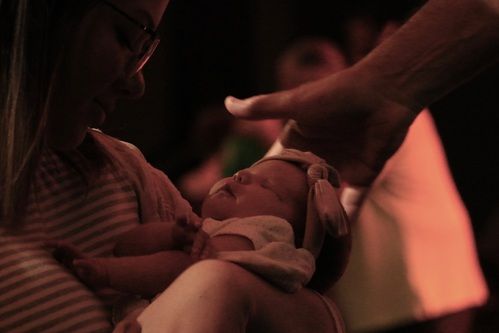 We are here to help women walking through the unsteady season of an unplanned pregnancy or navigating single motherhood by connecting them to a judgement-free support group. Partnered with several pregnancy centers in our area, we aim to love and disciple single moms while connecting them with our church family. To get involved, email Rachel Frueauf at
[email protected]
.
Check out our latest sermons by listening to our podcasts. These are also available on iTunes and Google Play. If you hear something inspiring, don't forget to share!