Hello FOP Church family,
In light of the recent statewide mandate from our Governor requiring all Ohio counties to wear masks while in public, we have asked our FOP Church staff and volunteers to comply with this request while they are serving at FOP Church this weekend and for the foreseeable future. We will not be requesting someone to wear a mask that is not already wearing one upon entrance to our building out of respect for privacy and personal needs to refrain from wearing a mask. The Governor excluded children 10-years-old and under as well as "anyone with a medical condition or disability or those communicating with someone with a medical condition or disability." You can find more information on the Governor's request at this link:
https://coronavirus.ohio.gov/
We will continue to meet together in our building on Saturdays at 5:30pm, on Sundays at 9:30am and 11am, and all FOP Kidz classes will continue to be offered during these times as well. If you are in the high-risk age group, are immunodeficient or are not yet comfortable coming to our building to meet with us, we encourage you to continue to take advantage of our online service every Sunday morning at 9:30am on our Facebook and YouTube pages, our website and our FOP Church mobile app. We are praying for the health and safety of all of our congregation, and we hope you all remain encouraged, hopeful and prayerful during this time.
We love you and are thankful for all of you!
Pastors Matt and Bobbi Morgan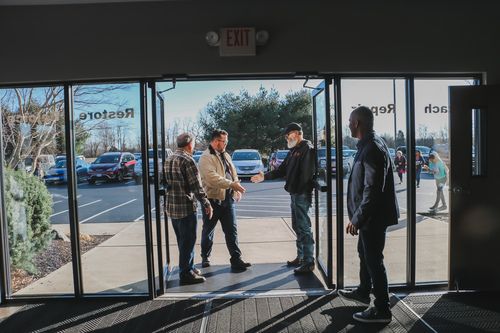 FOP Connect is a two-week course that helps us get to know you and your talents, and then connect you with areas at FOP Church where your talents can be used and grown. FOP Connect is offered the 2nd and 4th Sundays of each month at 9:00 AM in the youth room upstairs. To sign up to FOP Connect, fill out an
Info Form
.
Our small groups are an integral part of the community at Fellowship of Praise. It is our desire to be "full of purpose" with people who will encourage, uplift, and inspire personal and spiritual growth. If you are interested in joining an FOP Group or becoming a leader, you can
get more info here
.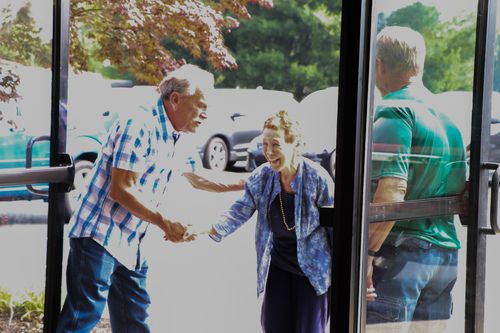 Led by Leon and Karen Bailey, we encourage those who are 50 and over to participate in activities that foster spiritual growth and health, age-level educational pursuits, evangelistic outreach, and wholesome fellowship events. We enjoy quarterly luncheons, outings, and services.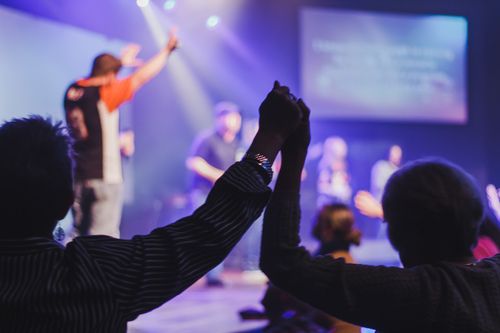 The Breaking Chains ministry provides prayer rooms set up with inner healing and deliverance in mind. Sessions are on the second Monday of each month at 6:30 PM by appointment only. All sessions are confidential. Contact Brenda Cox at
[email protected]
Our WIDOWS ministry seeks to provide spiritual support, resources, and community for others who have lost their spouse. Led by
Rayenell Friend
, widows of all ages are welcome. The Widows ministry serves at Your Father's Kitchen on the fifth Thursday of each month at 5:30 PM.
At Fellowship of Praise, we are passionate and intentional about worshipping our Heavenly Father. If you are interested in becoming a part of our band or vocal worship team, fill out an
Info Form
and we'll contact you to set up an audition date.
We have several ladies events each year including a summer canoe trip, ladies conference and a Christmas party as well as several "ladies only"
FOP Groups
offered each session. Check the calendar to get more information on our ladies events!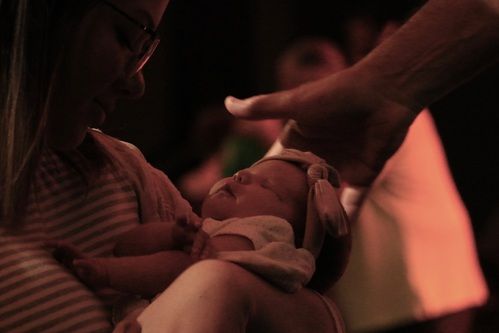 We are here to help women walking through the unsteady season of an unplanned pregnancy or navigating single motherhood by connecting them to a judgement-free support group. Partnered with several pregnancy centers in our area, we aim to love and disciple single moms while connecting them with our church family. To get involved, email Rachel Frueauf at
[email protected]
.
Check out our latest sermons by listening to our podcasts. These are also available on iTunes and Google Play. If you hear something inspiring, don't forget to share!